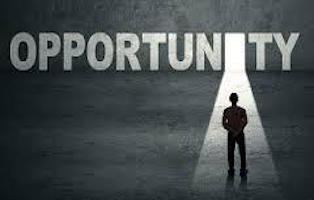 Creating Strength
There is much to be said about our inner abilities for self-healing and progress. I believe in "magic;" transformation comes from the Divine source, whatever name you choose to give it. "How do I tap in and connect to that Source," you ask?
In the greater sense, you are already connected. It's only a matter of putting your quiet attention toward your inner thoughts and feelings. Sit quietly with your eyes closed and just feel. Notice what is happening in your body as you put your attention on it. Whatever comes to your mind, simply notice the content without trying to understand or justify it. Your thoughts form these "stories" which generate these feelings. Accept them. As you continue to stay with your experiences, you will notice that your thoughts and feelings continue to change.
Going Beyond
Going beyond is not ooga booga, nor scary. It is simply being quieted from the distractions and noise that bombards you all the time. With this continual input, your thoughts may mimic the continuous pattern, but be still with your thoughts. Let them be and accept everything. Become aware, then accept.
Transform from within
Give yourself the opportunity to be neutral about whatever surfaces in your mind. Then you can look at yourself with an objective eye. Stay with your thoughts and open your heart to receive. You'll notice a sublime feeling begin to come over you. Enjoy this. Stay with this feeling, not minding anything.
Use Your Opportunity for Self-Empowerment
Putting this all together, you'll notice changes in your daily life. Take the knowledge, or "knowingness" that surfaces, and do an Empowerment Process. What that means is, with a neutral vision, you can shift out-moded, habitual patterns. I use the term out-moded because you have outgrown them, and they no longer serve you.
The Empowerment Process
This process is an easy way to recognize your feelings, beliefs, and unfulfilled needs that keep you locked in old behaviors. You'll begin to have a new perspective, imagine life without your "problem," and integrate a new empowering state of being.
If you already have taken an EP workshop, or have had an EP session, you know the results can be very powerful.
Take the opportunity to have an Empowerment Process session and experience results for yourself. As John O'Donahue says in his poem, For A New Beginning,   Soon you will be home in a new rhythm, for your soul senses the world that awaits you.